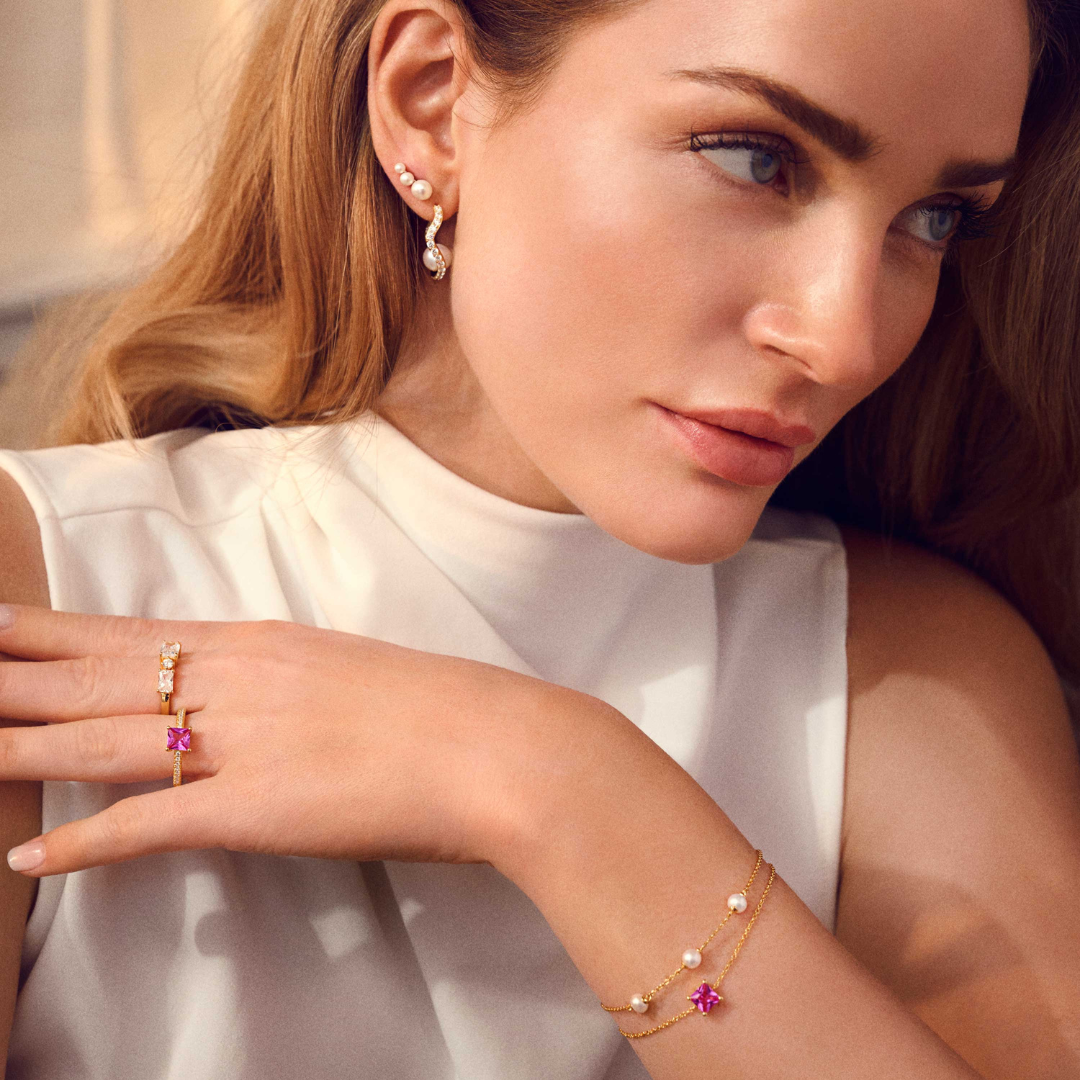 For the bride
On the big day, jewellery is an important part of the bride's look. Pearl jewellery is a classic and elegant addition to the wedding dress, symbolising love and happiness. Pearls add a subtle elegance, making them a popular wedding jewellery option. Explore our wedding jewellery collection and discover captivating freshwater pearls and sparkling zircons.
EXPLORE THE COLLECTION
Jewellery for the guest
Struggling to find the perfect cocktail dress jewellery? As a wedding guest, it can be fun to add an extra touch of creativity to your look with jewellery. Colourful jewellery is a great option. Discover our selection of classic Danish-designed jewellery in beautiful, bright colours and find your perfect match.
EXPLORE THE COLLECTION
Anniversary gifts
Surprise your loved one on your anniversary with a special piece of jewellery - as unique and precious as the memories you share. Besides jewellery, another popular anniversary gift idea is a watch - not only is a watch a practical gift, but it can also be a stylish accessory that can be worn for many different occasions. Explore our selection of gifts and find the perfect gift for the woman by your side.
EXPLORE SIF JAKOBS WATCHES