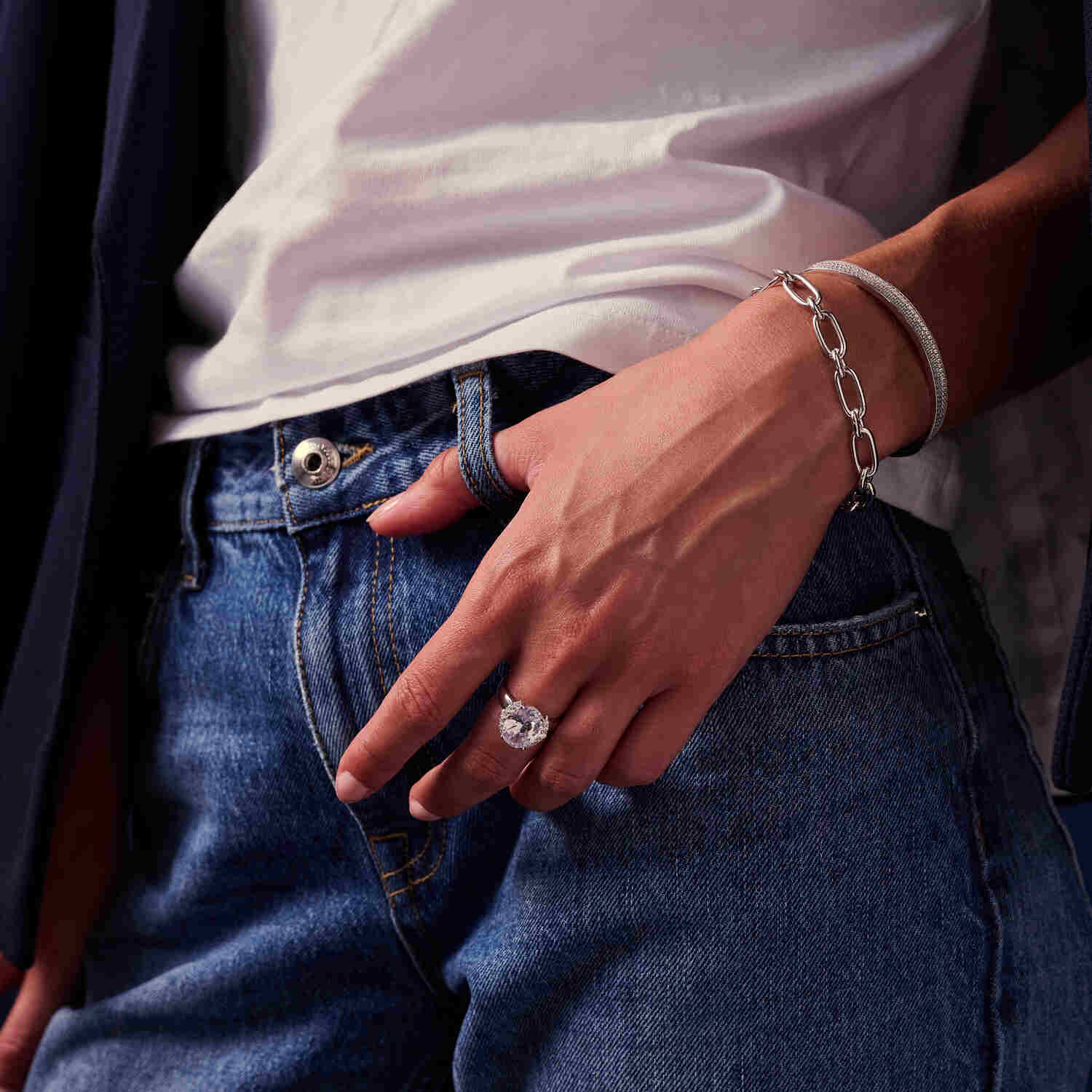 BRACELET
Bracelets for women are a stylish and beautiful addition to any wardrobe. They can add a personal touch to any outfit and highlight one's unique style. Bracelets can also carry a personal significance, such as being a gift from a loved one or symbolizing a particular life milestone. Whether you're seeking a simple, subtle accessory or a statement piece, there's a bracelet for women that suits your look and desires.
Collapsible content
READ MORE

BRACELETS

Bracelets are an essential accessory for any fashionista looking to add a personal touch to their outfit. With a wide range of styles and materials, there's a bracelet to suit every taste and personality. Explore Sif Jakobs' extensive collection of bracelets and get inspired!

PEARL BRACELETS

Pearl bracelets for women are a must-have accessory for any fashion-conscious woman aiming to add a touch of elegance to their outfit. Pearls are a timeless detail that never goes out of style, and a pearl bracelet can give any ensemble a bohemian-inspired feel. For bracelets and other pearl jewelry, check out Sif Jakobs' pearl collection.

BRACELET STACKING

Bracelet stacking, whether with contrasting or complementary pieces, has been a long-standing trend but is now more popular than ever. Add extra sparkle with winning combinations of bracelets for any occasion. There are no rules for how to stack your bracelets, but it's recommended to mix materials, styles, and colors to create an interesting look. You can choose to stack bracelets in matching colors or opt for a more eclectic look by stacking bracelets in different colors and materials. Create your bracelet stack with 925 sterling silver bracelets in rhodium or 18-carat gold plating, featuring clean and simple designs, and mix them with bracelets adorned with zirconia stones in various colors and sizes. Add extra movement by mixing and matching flexible bracelets with solid ones. You could even go further and add a leather bracelet into the mix.

Select bracelets of the appropriate size based on their design. To create an effortless, sleek look, explore bracelets of varying widths. You can also go for contrasts, such as gold, silver, or tennis bracelets with multi-colored stones, paired with a stylish leather bracelet for a bolder look.

CHOOSING THE RIGHT BRACELET SIZE

The size of a bracelet you should wear depends on how loosely you want it to fit. Sif Jakobs Jewellery offers bracelets for every size! All bracelets are either adjustable or come in multiple lengths.

HOW LOOSE SHOULD A BRACELET FIT?

How loosely a bracelet should fit depends on personal preference and the style of the bracelet. Generally, it is recommended that a bracelet should fit loosely enough to allow you to move your hand comfortably but snug enough not to fall off.

HOW SHOULD I STORE MY BRACELETS?

Proper storage solutions for bracelets are important as they protect your jewelry from damage and extend their lifespan. Therefore, it's a good idea to invest in a suitable storage solution that fits your bracelets. To protect your bracelets, store them separately from each other, either in jewelry paper or a ziplock bag. If you choose to store your bracelets in a jewelry box, opt for a padded jewelry box with compartmentalization. Ensure that the place where you store your bracelets is dry and cool. Avoid contact between your bracelets and chemicals that can be found in body care products or perfume.