Mix and Match! Express your style in countless ways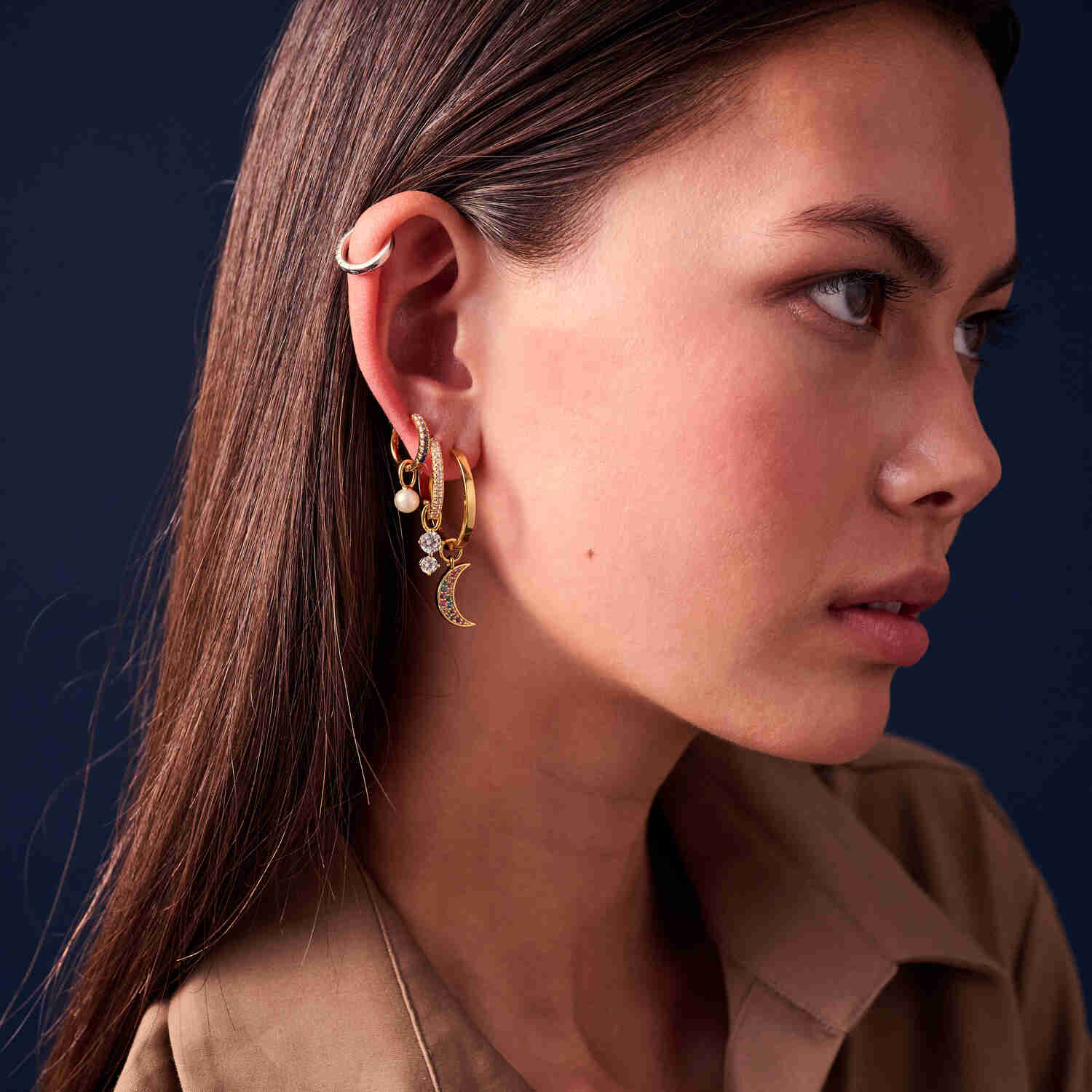 Personalise your Hoops
At Sif Jakobs Jewellery, we believe that personal style should never be limited, and with our HOOP CHARM collection, you can now create a unique and customised look that truly reflects your individuality.
Each charm is designed to perfectly fit any hoop earring with a width of up to 2.5 mm. Whether you choose to add one charm for a modern asymmetrical look or two charms to make your brilliant hoops match, the choice is yours.
SHOP CHARMS
Here's how to do it:
1. Choose a Hoop Charm

Choose a beautiful Hoop Charm that suits your look.

2. Select a Hoop

Choose a Hoop earring from our beloved Ellera collection and customise your look with our Hoop Charms.

3. Compose your look

Open your Hoop and attach your charm for a Hoop set you can use again and again.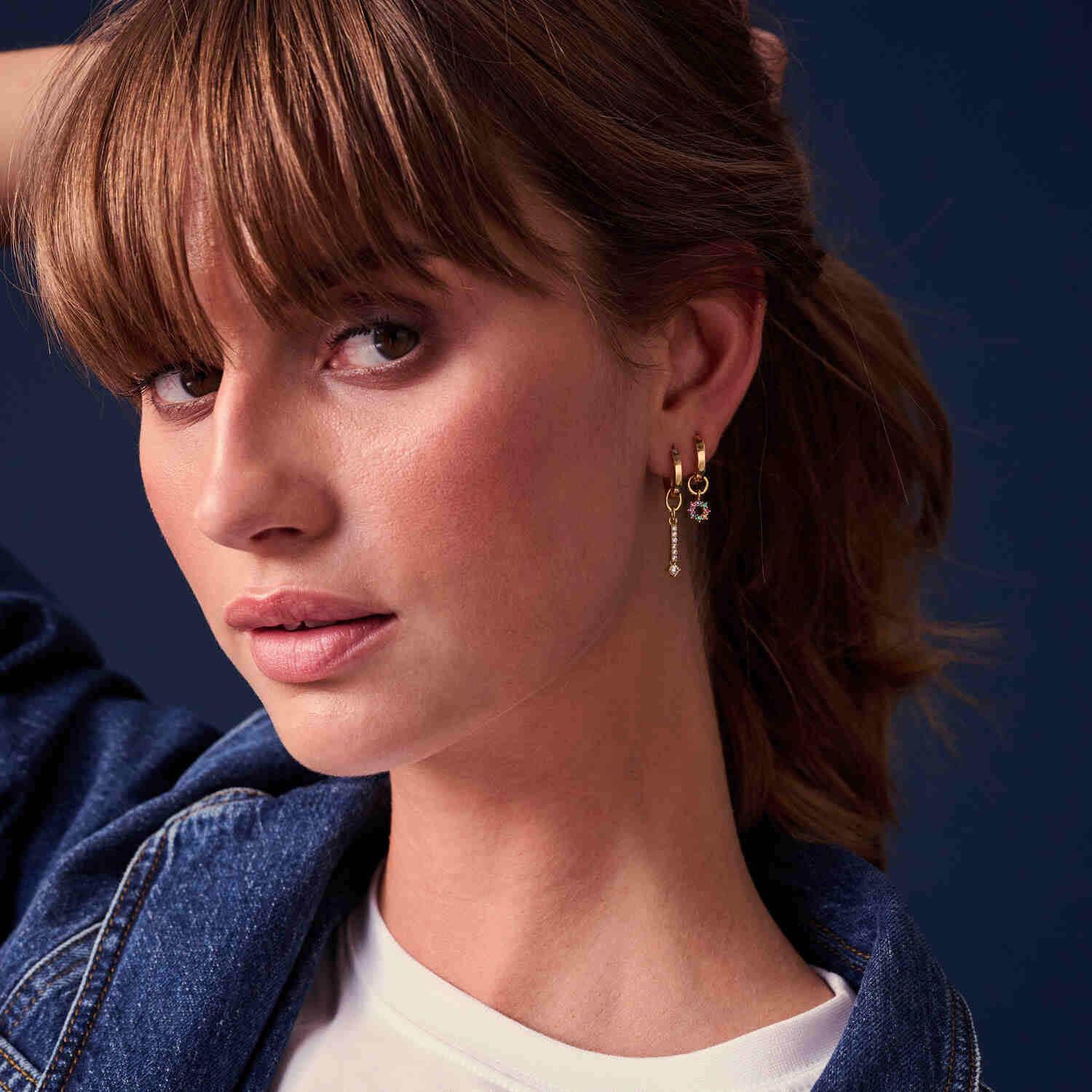 Transform Your Earrings with Elegant Hoop Charms
Give your earrings a new lease of life with our fantastic range of hoop charms. These charming pendants are designed to add a personal touch to your favourite earrings.
Explore a world of styles, colours and patterns to suit any occasion. Create your own unique look by mixing and matching different charms with your earrings.
SHOP HOOPS & CHARMS
Express Your Style with Hoop Charms
Let your personal style shine through with our customised hoop charms. These charming pendants allow you to create a special look that tells your unique story. Whether you prefer subtle elegance or a bold statement, we have a wide selection of charms to suit your style and taste.
EXPLORE THE COLLECTION